Date: 18 Oct 2016, Entry id: 1476790202
Checklist - preparing for winter in subtropical areas.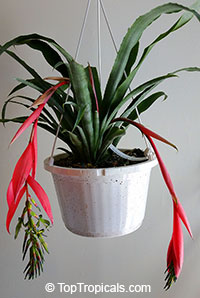 Watering. Start reducing the amount you water your plants in early fall, once the temperature drops below 65°F. Avoid watering your plants during cool nights, as this may cause serious root rot.
Mulch. When a plant is protected by a thick layer of mulch, the root system stays healthy.
No Pruning. Avoid pruning, trimming, or pinching branch tips altogether during the fall and winter which encourages new shoots that are soft, tender, and very cold sensitive.
No Fertilizer. Avoid fertilizers during the winter. The main reason being the same as above for pruning: fertilizing promotes growth of the upper plant parts which should be avoided during the winter months.
Time to clean your yard!
In the South. It's getting cooler in subtropical areas, and garden work becomes even more enjoyable. Your garden now is in the most perfect shape after summer vigorous growth. It is the best time now to run the last trim before winter, as well as last fertilizer application. Clean up your yard without sweating off, add mulch to help plants to survive through possible winter chills. Don't forget to start reducing watering! Remember once temperatures drop below 65F, tropical plants slow down or stop growing and go into winter dormancy sleep.

Up North. When temperatures drop below 45°F, start bringing sensitive plants indoors or into protected areas. Prepare/cover greenhouse, check availability of covers (sheets, plastic) and condition of heaters. Plants indoors will experience environment change, may drop leaves, and need different care than out in the sun. Reduce watering, check for insects once a week, and stop fertilizing until spring. Remember to pick the brightest spots for overwintering your tropical plants!

Enjoy cooler weather, fresh air, and thank yourself for a wonderful work you have done in your yard!