Date: 26 May 2016, Entry id: 1464257403
Memorial day discounts
Memorial day discounts.
15% for orders over $100 (excluding S&H): MEMORIAL15
20% for orders over $200 (excluding S&H): MEMORIAL20
codes are valid till end of day Monday, May 30, 2016.
Everyone who has seen and smelled this flower was delighted by its beauty and instantly became a passionate admirer of the purity and essence of this magical flower. The virgin white, waxy blossoms with sweet intoxicating fragrance bring memories of exotic tropical islands, the night sky turns darker, the stars shine brighter, and the sound of the ocean comes into your mind. There has always been a reason Gardenia was a beloved flower of our grandparents at all times. Along with Camellia, Gardenia was the most praised late bloomer of the 19th century... Read more about Gardenias in Tropical Treasures magazine Issue#8.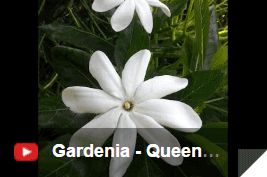 Welcome to the world of Gardenias - how to grow them and make them happy. With these few little secrets you will have amazing fragrant beauties blooming most of the year in your garden, or as potted specimens of your indoor/container rare plant collection.
Stay updated with TopTropicals Videos by subscribing to our channel at YouTube.com/TopTropicals and get our latest video news of what's fruiting and blooming!