8-22-22. Secret Garden: Instant 50% off. August Sale ends soon. What tree will fruit indoors?
---
In this issue:
Exclusive Secret Garden: Instant 50% off, as low as $8.98!
August Sale ends soon, hurry up!
What tropical tree will fruit indoors?
Secret Garden: Instant 50% off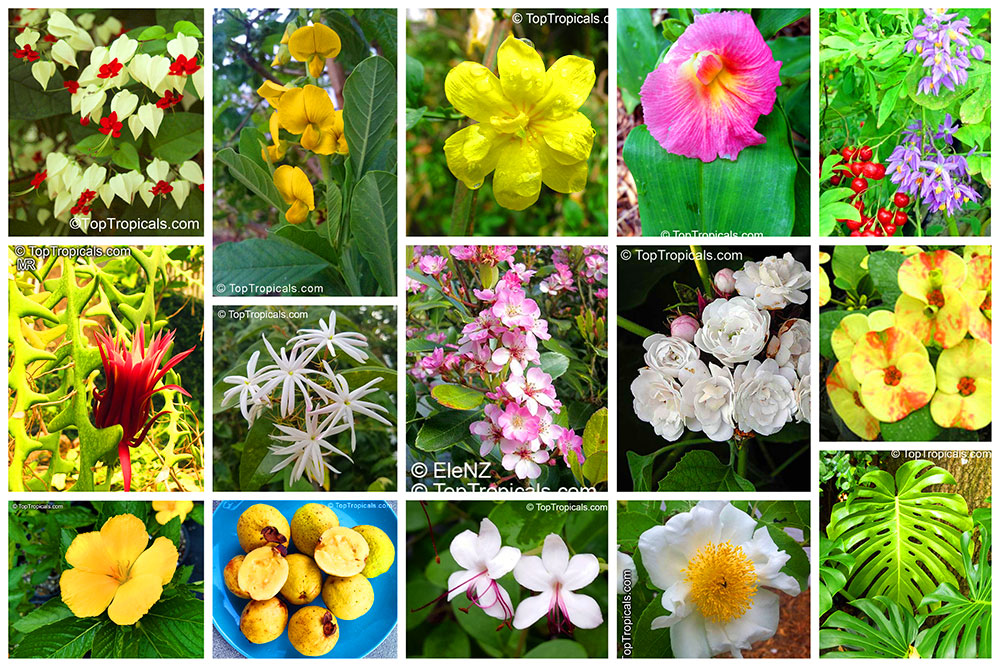 It is very tempting to browse pictures of beautiful tropical plants: every rare plant collector knows how much we want to have every one of them! But in today's reality many people try to limit their shopping to only essential things...
We feel your pain and we want to help. Today we added more plants to our exclusive SECRET GARDEN selection with instant 50% off, for a limited time! These are large, mature, strong plants, hand crafted by our horticulturists in hot and humid Florida Summer. These collectibles are waiting to find a forever home in your garden!
Secret Garden is available in even more extended Selection from our Garden Center in Ft Myers that is open 7 days a week! Stop by today before these exclusive deals are gone, or order online with pick up option to reserve your plants. They are selling fast!
Treat yourself and your loved ones with tropical plants!
Limited time offer, while supply lasts.

August Sale ends soon!
August Sale discounts will expire soon, hurry up! Use them and make these treats almost free!
AUGUSTHOT10 for 10% off orders over $150
AUGUSTHOT15 for 15% off orders over $250
Exp. 8-31-22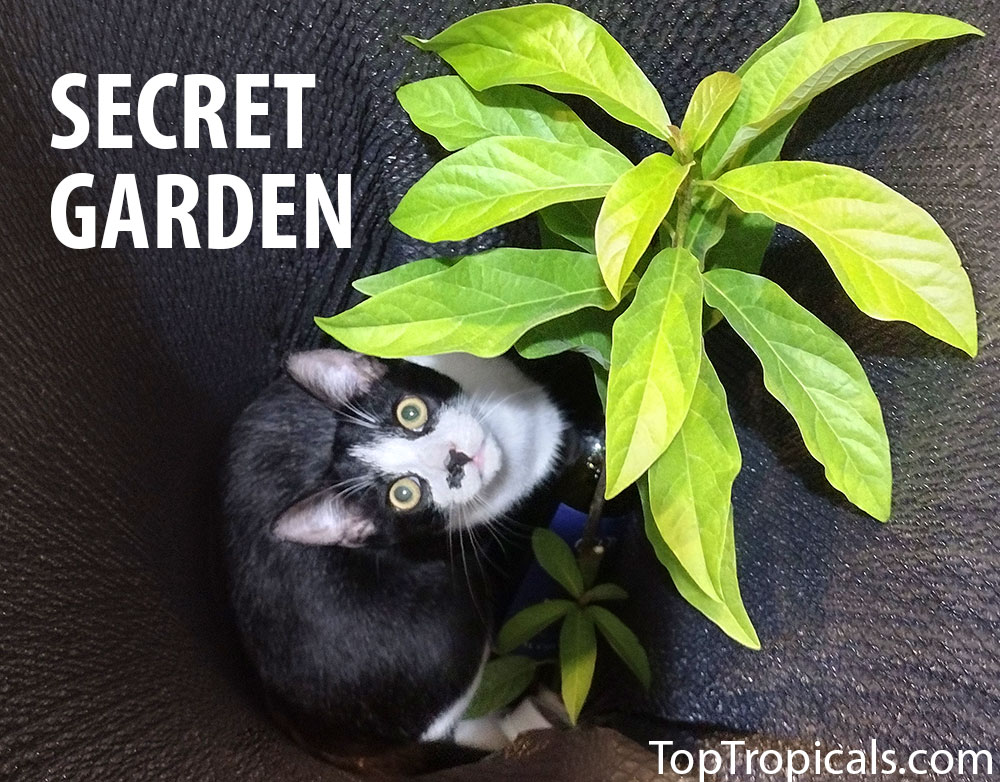 What tree will fruit indoors?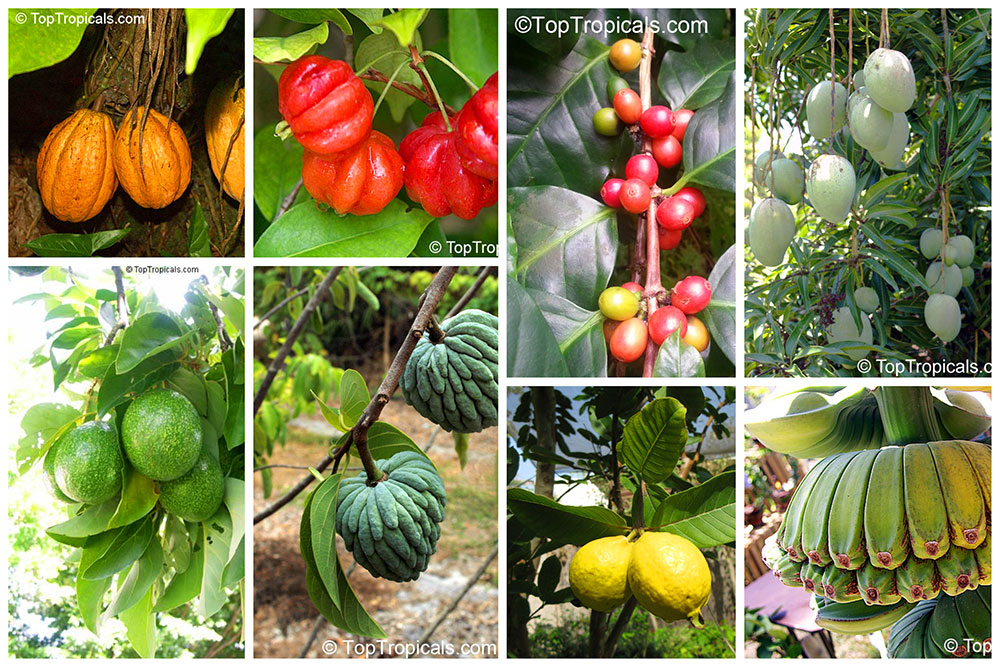 Q: I love your tropical fruit selection and I wish I lived in a warmer climate. Is there any fruit tree that can be happy indoors during winter and have fruit? I am not expecting a big crop but it would be fun to have a small piece of tropics at home. I don't have much gardening experience, can you suggest something easy for a start?
A: Several tropical fruit trees can be grown indoors, in pots, providing bright light that is necessary for flowering and setting fruit. Among them are many varieties of Bananas, Guavas, Annonas and tropical Cherries - these can be easily maintained in containers. Even dwarf varieties of Avocado and Mango are good candidates for indoor culture. You can bring containers indoors for winter and take outside into full sun during warm months so your plants can store lots of energy in Summer.
The easiest fruit tree for indoor culture that doesn't require bright light and can be grown indoors year around is a Coffee tree. Start with it, it is on sale today! Once you gain some experience, you can upgrade to a Chocolate tree!
Remember, all container grown plants need balanced nutrition program. It can be easily provided with Sunshine Boosters your around. For fruit trees, just add some Sunshine C-Cibus Crop Booster to your cart.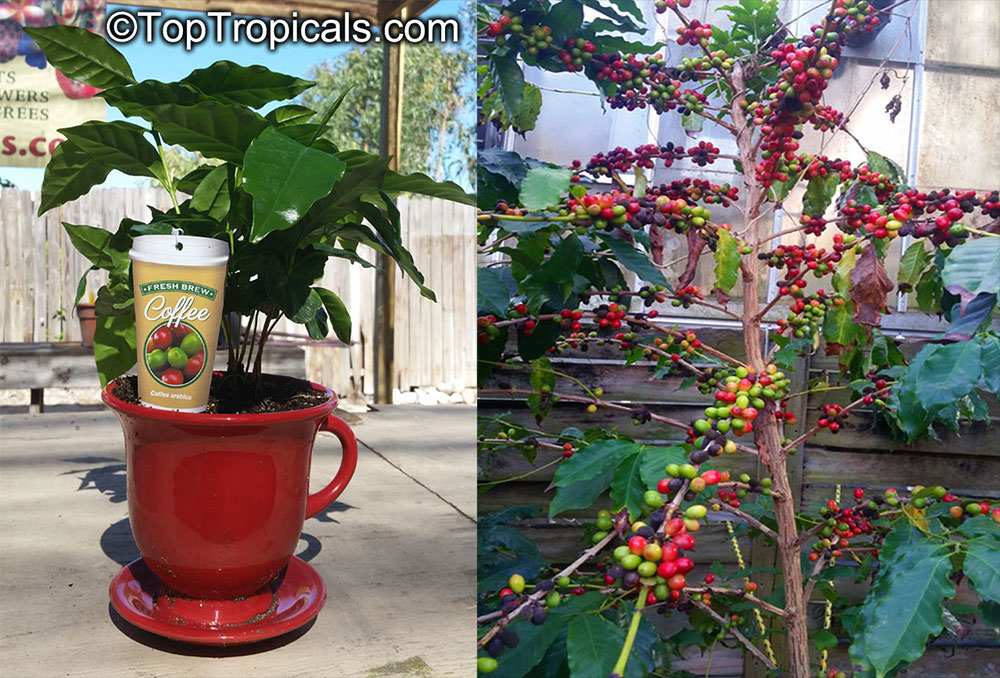 Secret Garden Deals
as low as $8.98!
See full list of today's Secret Garden deals.
Use discount coupons above
and make it almost free!