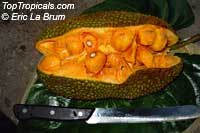 3914 Artocarpus heterophyllus Borneo Red - grafted Jackfruit
Rare variety with crunchy orange-reddish colored flesh. Jackfruit is the largest tree-borne fruit in the world, reaching 80 pounds in weight and up to 36 inches long and 20 inches in diameter.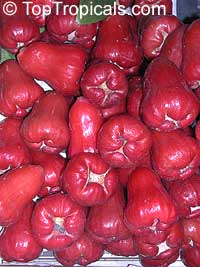 1202 Syzygium samarangense Stinark - Wax Jamboo, pink/red fruit
Fruit is thin-skinned, shiny, pear shaped with long neck. Flesh is pink, mildly fragrant, juicy, and sweet. Usually eaten fresh mainly as a thirst quencher and in salads. Has a cooling effect which makes it useful as a summertime fruit.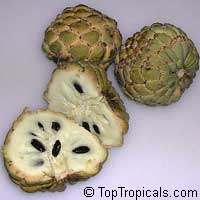 1016 Annona squamosa -
Sugar Apple
Custard Apple, Sweetsop-Anon. One of the best subtropical fruit trees, small tree, starts fruiting right away, relatively cold hardy. A must for your fruit garden. This plant drops leaves during winter.This is the best species of Annona suited for container growing, due to its small height.


Valentine Special:
Don't Forget Your Sweetheart!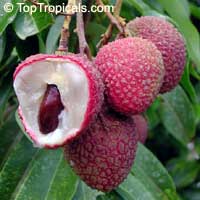 Holiday special: ONLY $39.95!
2408 Lychee "Sweetheart"
Sweetheart - the best variety with large juicy fruit and small seed. Under the brittle crimson skin, the flesh is pearly white, sweet and jelly-like, though firm.
3757 Litchi chinensis - lychee var. Hak Ip, 3 gal pot
Very close to Sweetheart variety.
For full list of new arrivals,
please visit this page
10% OFF discount:
Use voucher 606913151919 in your shopping cart and click "recalculate"

HAPPY GARDENING!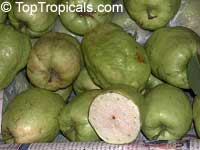 4337 Psidium guajava - Kilo White Guava
The fruit is very large (up to a kilogramm, hence the variety name), round, contains few seeds, and has soft white flesh when ripe. Great container plant, will fruit in a pot in small size.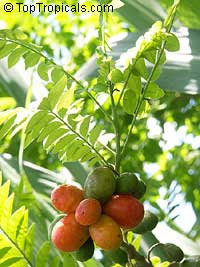 1193 Spondias purpurea - Jocote, Hog Plum
Purple Mombin, Ciruela. Very popular aromatic fruit. Good variety with dark red fruit, thin skin and small seed. Fast growing plant.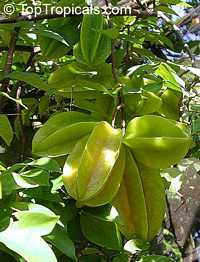 4297 Averrhoa carambola var. Hart - Dwarf Starfruit
Dwarf variety suitable for small backyard or container growing. Fruits are small with pale-yellow, almost white skin. Flesh is sweet and delicious. Mature trees may survive light frost but young trees must be protected from frost and especially - wind. The plant will fruit in container even when in small size (2-3 ft). Season: August - March.