EARLY SPRING BY GROUNDHOG!
The world's most famous groundhog, Punxsutawney Phil, from his perch right in the middle of the storm track in Central Pennsylvania, didn't see his shadow. According to a tradition dating back more than 100 years, this means spring will come early this year.
START YOUR PLANTING SEASON EARLY!
WILL BLOOM SOON: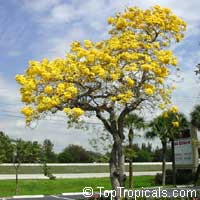 1306 Tabebuia caraiba - Yellow trumpet tree
Compact tree, blooms in winter with bright yellow flowers that cover the tree completely, before new leaves appear. Hardy and easy to grow.
EVERBLOOMING: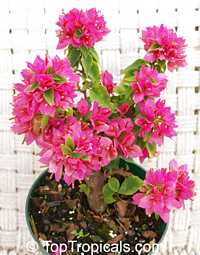 Large beautiful plants w/flowers in stock!
3226 Bougainvillea arborea Dwarf - PIXIE
Unusual form of thornless Bougainvillea with extremely slow growth rate. It has a shape of natural bonsai, and leaves are smaller. Bright magenta flowers are born in dense clusters. 3-4 y.o plants are only as tall as 2-3 ft and look like dwarf bonsai trees. Perfect for potting culture and doesn't require pruning.
For full list of new arrivals,
please visit this page
10% OFF discount:
Use voucher 100113101758 in your shopping cart and click "recalculate"

HAPPY GARDENING!