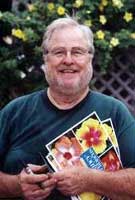 Winn Soldani and his family have a small nursery in Pompano Beach, South Florida. They grow Tropical Hibiscus, Hybrid Hibiscus and Grafted Hibiscus that they call FANCY HIBISCUS (TM). They have access to over a thousand varieties...
Winn's garden looks like a paradise with hundreds of beautiful flowers of all colors you can ever imagine, or - even can never imagine...
His wesite Fancyhibiscus.com represents many species that he has in his garden. Here we have a few pictures that Tanya & Mike have taken at Winn's place...
Winn, we love your flowers! Thank you for the beauty!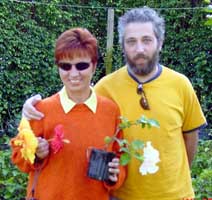 click on image to enlarge