Our booth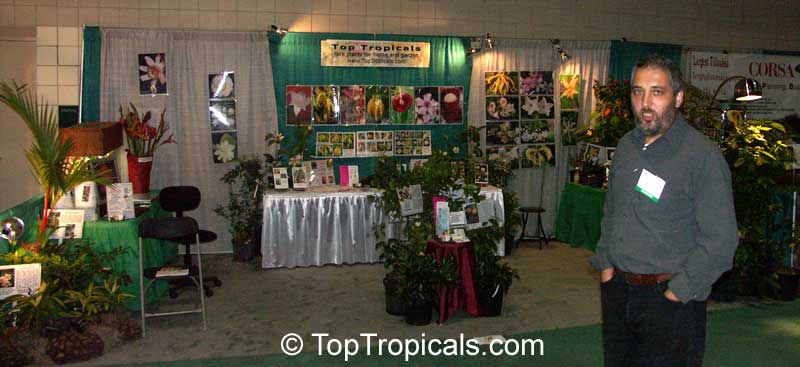 Redlipstick palm - Cyrtostachys lakka - was an eye stopper!
Our displays with literature - Top Tropicals information support:
Fragrant Magnoliaceae and Annonaceae plants:
Michael's new Hi-tech systems: demonstration of automatically contolled irrigation, lighting, heating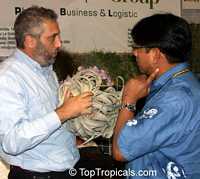 Karl is a new manager of our nursery and had already realized all the fun working with us!
Some fruit...
We are looking forward to opening our new location at Punta Gorda where we will be able finally grow citrus! (Right now our nursery is in quarantine zone)
Some fun booths: