Easy Sunday Morning Deals: Red Peppers and Hot Pepper Kit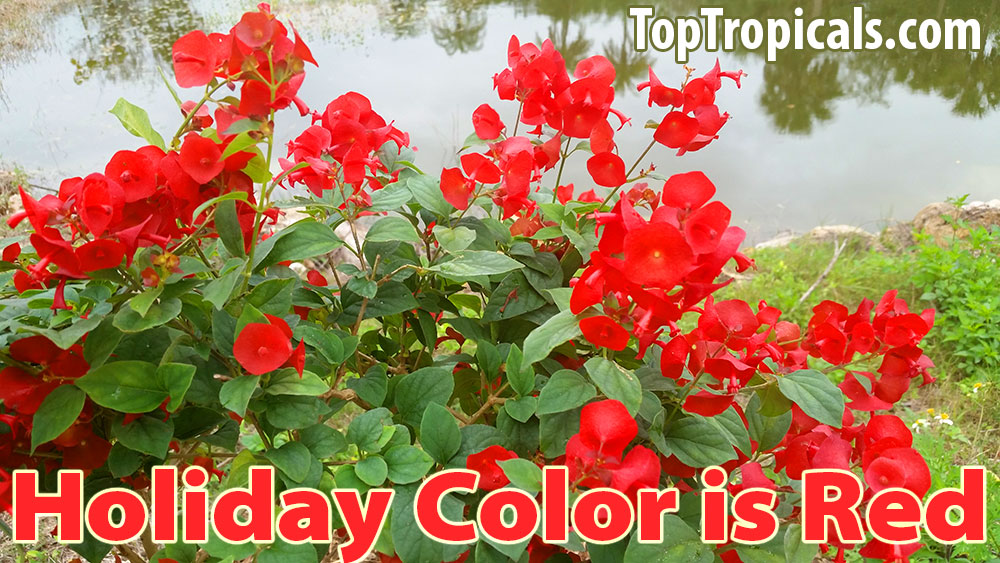 It's time for our favorite day and another Easy stroll through Top Tropicals' Garden with savings of 50% and MORE! We're counting down to 2022 and this is our last sale of the year. There's still a few days remaining for you to receive 20% off savings on any order over $75! See discount code for this extended sale at the end of this email.
Saving on your favorite plants is Easy.
Easy like Sunday Morning...
Photo above: Holmskioldia sanguinea - Chinese hat, Holiday bloomer, covered with flowers from late fall through Winter.
---
This week we celebrate Beautiful Red Peppers and bring the heat with our Hot Pepper Kit:
The Biquinho Pepper and the Wiri Wiri Pepper
50% OFF and MORE!
Biquinho... Wiri Wiri... sounds like an exotic island, and these rare peppers will bring you the combination of the no-heat, yet intense fruity habanero flavor of the Biquinho with the hot and flavorful taste Bang! of the Wiri Wiri.
Hot Pepper Kit - Biquinho Wiri Wiri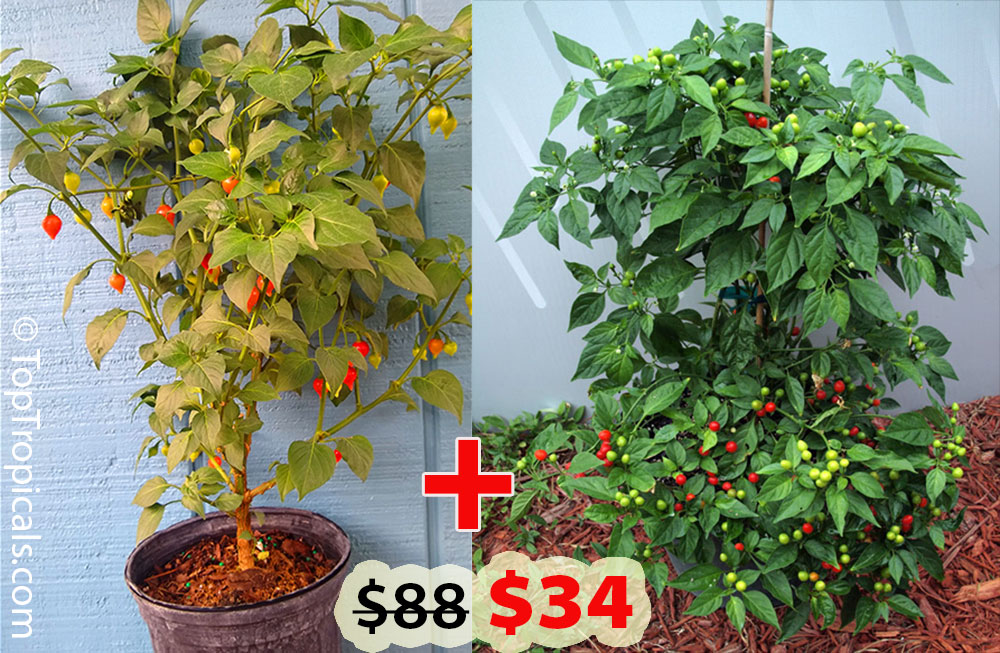 For this Easy Sunday we have priced these at incredible savings:
The Biquinho Pepper regularly $39, is on Easy Sunday sale for only $19
The Wiri Wiri Pepper, regularly $49, is on Easy Sunday Sale for only $24 .
Combine the two for your own Hot Pepper Kit and save even more, only $34 for the set!

Biquinho Pepper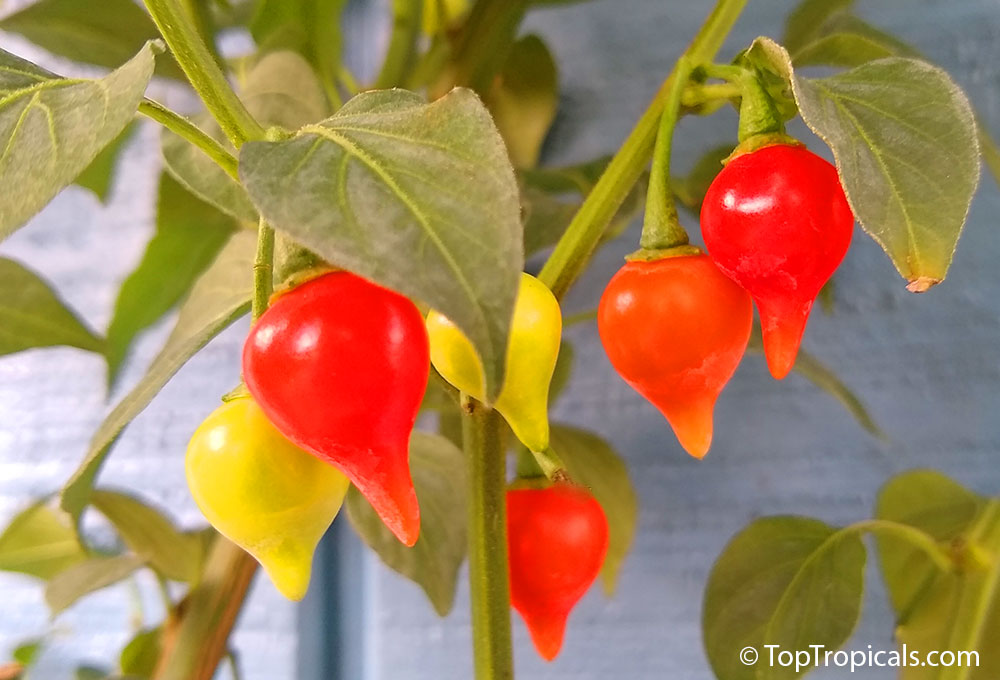 Biquinho's oddly shaped bright orange to finally red fruits are prolifically produced along the branches of compact plants. What separates this variety from others is its unique flavor which packs quite a bang! Not because of its heat, but because of its intense fruity habanero flavor.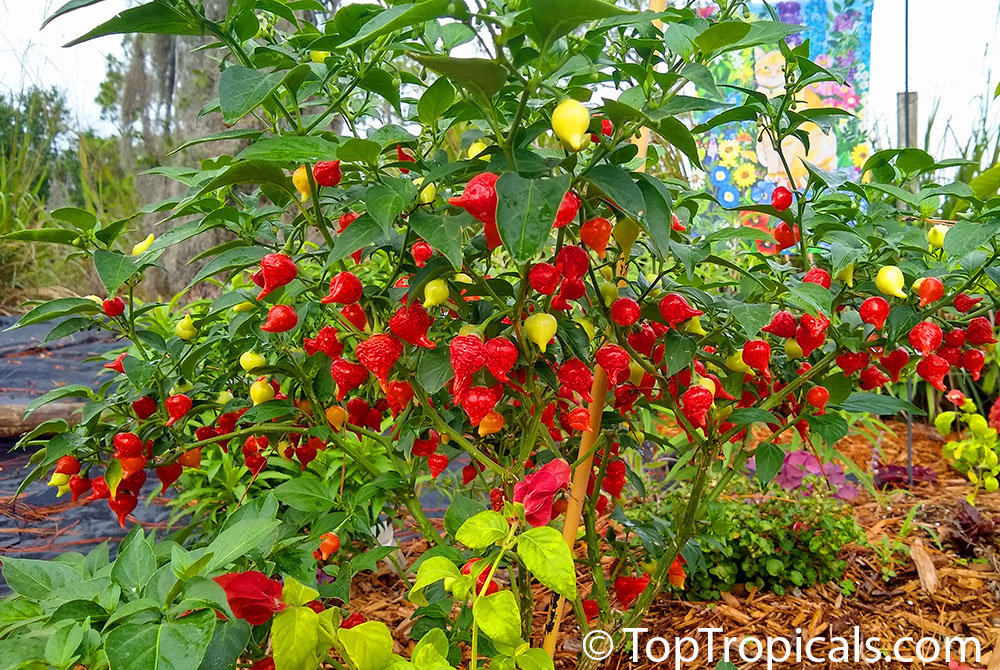 Wiri Wiri Pepper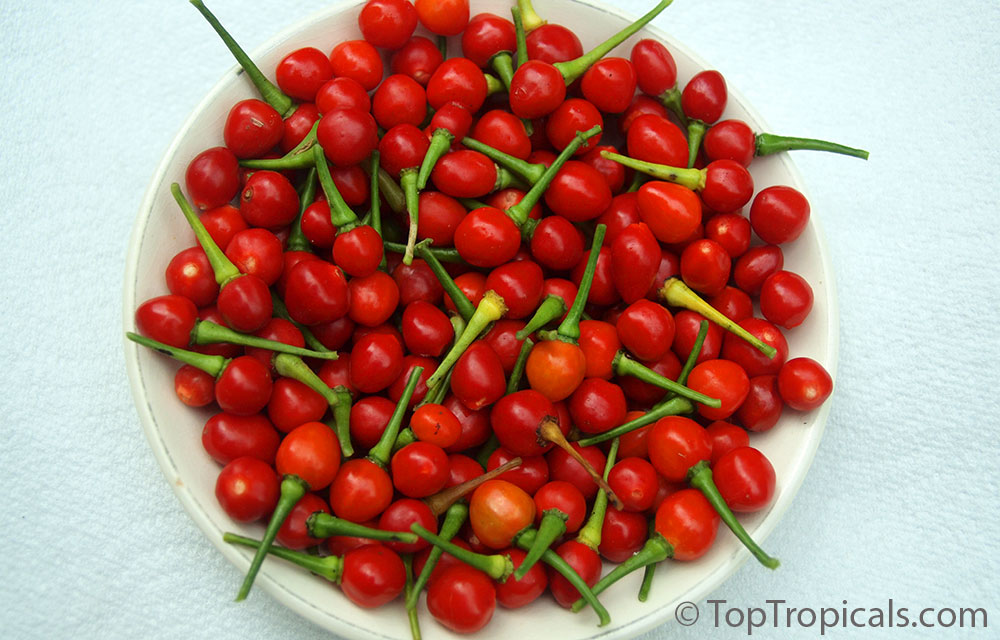 The Wiri Wiri pepper from Guyana is the illustrious gem; hard sought and rarely found. What makes it so much different than any other hot pepper? Hot? It is not just about heat, it is about flavor! Guyanese dinners will only take one of those meals for you to never forget! The secret of their food is the flavor, and one of the cornerstone ingredients in many of their dishes is the Wiri pepper. The Guyanese population claim that it is not just a key ingredient to their diet, but also to why they are so good looking, live so long, and have such great skin.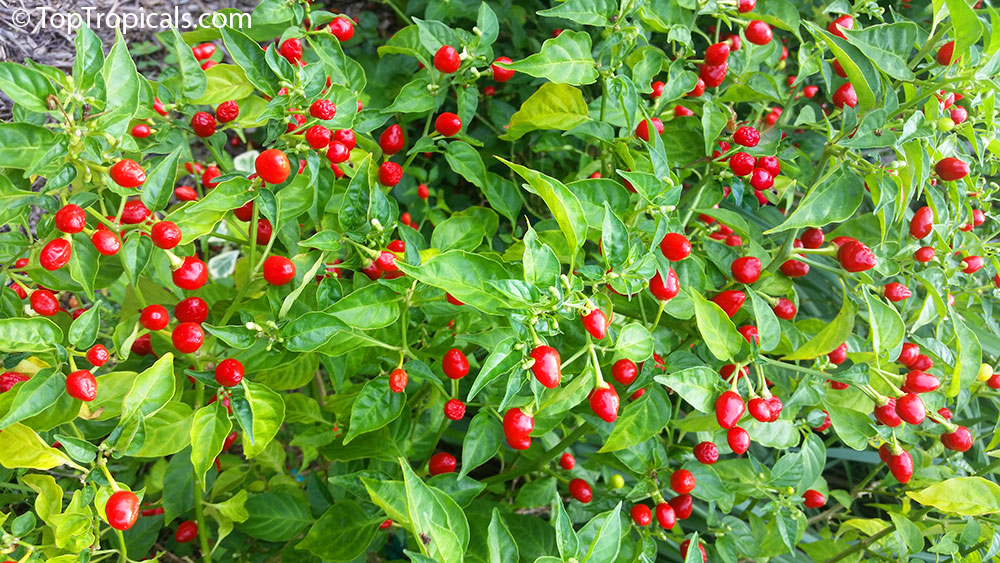 Remember, the Easy Sunday special and the 20% off for eligible orders will expire on Wednesday December 22nd. Limited availability, hurry up!
For 20% off - use code YEAREND20
Min. order $75 (excluding S&H). Good through December 22d
Enjoy your Hot Deals!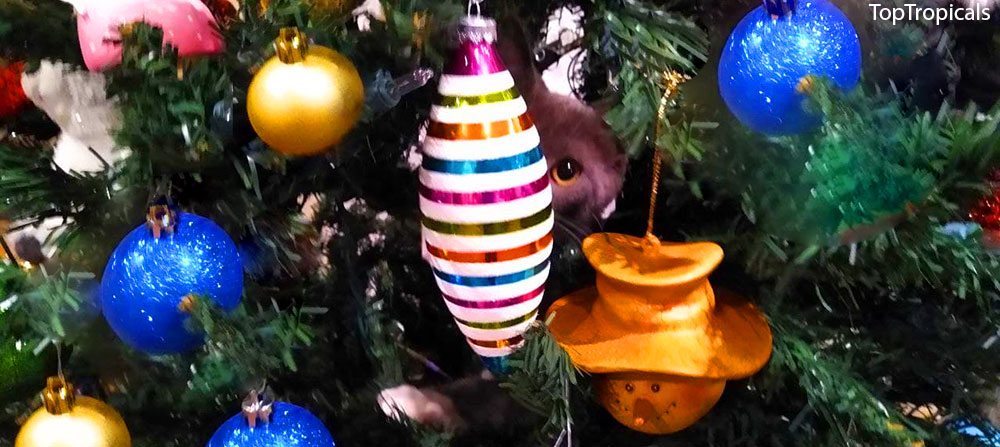 Photo above: Find a cat in this Christmas tree?